ConsulTand
---
Order size of 5.200
---
Reach professionals in dentistry from Flanders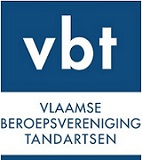 About ConsulTand
Target audience
ConsulTand is published by VBT. VBT is the professional association for dentists in Flanders. The magazine targets everyone from Flanders who is professionally involved, or professionally active within dentistry. ConsulTand is distributed among all dentists from Flanders, dental students that are in their final year of college, stomatologists and among the dental industry. The magazine appears four times a year in an order size of 5.200.
Content
ConsulTand works with a perfect balance between the amount of published ads and editorial content. The target audience reads the magazine from A to Z. The magazine offers strong opinions and innovative ideas which make dentists look forward to receiving the next edition of ConsulTand.
Commercial opportunities
ConsulTand is published by the professional association for dentists (VBT). VBT offers different commercial opportunities in their media. You can advertise in their magazine, newsletter, on their website or you can sponsor an event.
Click on the buttons to see the oppotunities.
Advertising in ConsulTand
Advertising in ConsulTand Actueel
---
ConsulTand


Publication/ deadline



Edition 1


27-02-2019 / 01-02-2019


Edition 2


15-05-2019 / 18-04-2019


Edition 3


28-08-2019 / 02-08-2019


Edition 4


27-11-2019 / 01-11-2019



ConsulTand Actueel


ConsulTand Actueel verschijnt één keer per maand.



Publication


ConsulTand Actueel appears every 1th of the month (possible delay of 4 days).



Deadline

No later than the 20th of the month previous to the appearance date.
---
Page bleed


210 x 297 mm + 4 mm for the expiration



Type area


190 x 277 mm



2/1 page


2x 210 x 297 mm + 4 mm for the expiration


1/1 page


210 x 297 mm + 4 mm for the expiration


1/2 page


90 x 277 mm


1/2 page


190 x 133 mm


1/4 page


90 x 133 mm

Digital certified PDF-file, minimum of 300 dpi.
Costs as a result of not print-ready advertising materials will be charged.
ZIP-files can only be delivered through wetransfer.
---
24-01-2019 and25-01-2019


Tweedaags : "Aesthetics"
Hilton Hotel Antwerpen.
08.30-18.00 o'clock.

15-03-2019


Pediatric dentistry
Bluepoint Antwerpen.
15.00-18.30 o'clock.

27-04-2019


New evolutions in orthondothy.
De montil Affligem.
09.30-12.30 o'clock.

25-05-2019


: Endo Retreatment.
Stiemerheide Genk.
09.00 uur tot 18.30 o'clock

30-11-2019


Clinical pharmacology blood thinners / pain relief.
Thermae Palace Oostende.
15.00-18.30 o'clock.

17-11-2019


: subject to be released.
Gent (Zwijnaarde).
09.00-12.30 o'clock.
---
Accountmanager


Arno Cornelissen
T +31 (0)314-355 826
arno@dock35media.nl



Traffic-coördinator


Fred Wonink en Heidi Reparon
T +31 (0)314-355 838 traffic@dock35media.nl

Dock35 Media
Mercuriusstraat 35
7006 RK  Doetinchem

Postbus 68
7000 AB  Doetinchem
Contact me!
Arno Cornelissen
T +31 (0)314-355 826
arno@dock35media.nl